Anand Safi is an Engineering Manager at Mark43 with plenty of experience. His career journey has spanned across many types of product development roles and I had the chance to ask him some questions.
Can you tell me what you do as an Engineering Manager at Mark43?
As you stated, I work currently as an Engineering Manager at Mark43. For some context, Mark43 makes the world's most powerful public safety platform. The Mark43 mission is to empower communities and their governments with new technologies that improve the safety and quality of life for all.
As an Engineering Manager, my role revolves around wearing many hats. My primary goal is to make sure that the projects I manage and own from a technical standpoint are on track and progressing well. Next, it is important to advocate for my team and any considerations that I need to bring it up to my manager or senior leadership. I also have to play a key role in coaching and development of my direct reports for short term and long term goals along with identifying opportunities of interest.
Lastly, cross-collaboration is a big aspect of my role whether it is working with product and design teams to offer a quality user-experience or liasioning with my Director and VP on strategy and technical roadmap.
What does an average day look like?
An average day in my current role would be a mix of makers time and manager time. As much as I would like to limit the amount of meetings and time spent, there are many of them which have immense value from an operational standpoint. Given the new normal of remote culture, having sprint planning meetings, sprint review meetings, retrospectives, weekly check-ins, 1:1s is key. So around 50-75% of my day is spent in meetings. We do have a no-meeting Tuesday rule which I try my best to stick to.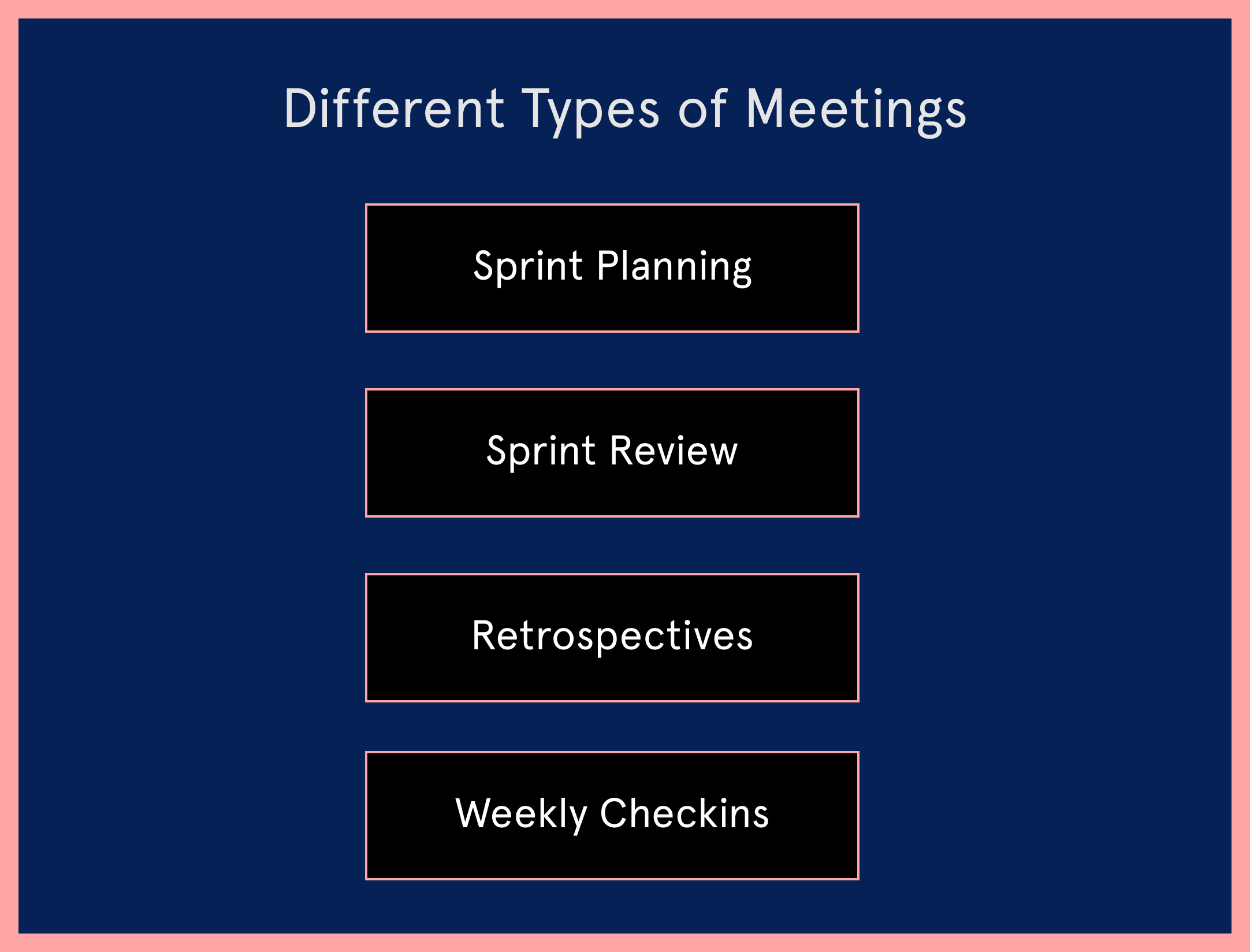 The other half roughly of my day is spent in various action items that I keep myself accountable to. It could range from unblocking the team or an individual, it could be writing a tech plan/ rollout strategy, it could be PR reviews for the work going out or it could be organizing the discussions from the various meetings that took place so I can align myself better. I do plan to continue coding in some aspect too but I am still figuring out the best mechanism to make that happen without being a bottleneck to the team and without compromising my managerial commitments.
What does a non-average day look like?
A non-average day could be drifting heavily towards a particular theme or need of the hour. Few items in that category would be:
working on performance reviews which are time sensitive or goal setting.
Planning week related to the upcoming quarter and working through resource planning and project needs
Helping with hiring, interviewing and onboarding
Firefighting a war room issue or looking at a production outage
Being in a managerial/ company wide training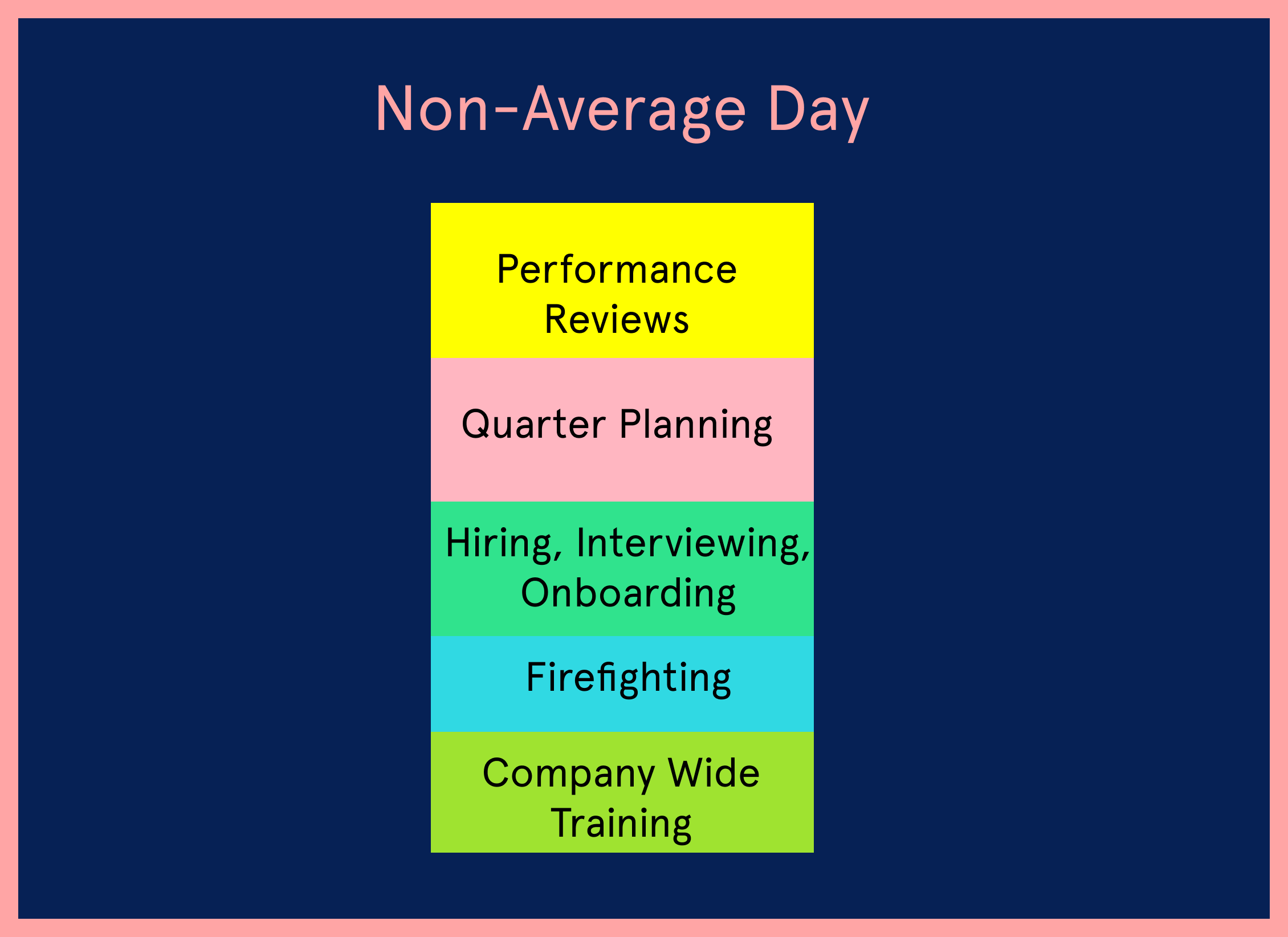 Did you ever consider remaining an IC (Individual Contributor) as opposed to moving into management?
This is a classic conflict that most people in Tech Lead/ Lead Dev roles/ early EMs face. I actually have a talk coming up in May 2021 on this exact topic at the Developer first conference.
For me specifically, engineering leadership and more so the management track has been of interest. My journey has always had leadership aspects along with staying organized, having engaging conversations and closely collaborating with many disciplines in an organization or in a community setting. I like talking to people, strategic thinking and more importantly mentorship. giving back.
While I do not discredit the IC leadership track as one can still practice all of this, I really like the management aspect for many reasons. For one, I would be totally okay spending half or more time in engaging with conversations and meetings rather than being heads down. I very well understand where my interests lie, which is being an enabler first and then a creator rather than being a creator/ maker 100%. I have a strong interest in customer-centric product development and being a manager helps me be in constant communication with product, design and bizdev teams. I really enjoy aspiring and inspiring upcoming engineering talent and having deep 1:1 conversations. I believe in empathy and people-first approach vs implementation-first approach.
It might have been a tad bit easy for me to digest that with management, I would not be able to have as much technical output ever as being an IC. That being said, I still do miss coding and would probably get back to it in some form or the other when I have downtime/ an opportunity in one of my projects.
Is there anything you'd wished you'd known before building a career in software development?
This is an excellent question. As I look back and reflect, I do wish I had known some things back then. A few of them would be:
Software Development is an art and mastering it takes time
One needs to have a plan and process to be successful vs diving head first into a project or task just to implement it
Technology and specifically programming with language and frameworks is ever changing. The pace at which new things are being introduced will more often outweigh your ability to cope and grasp a tool/ technology
Focus on getting fundamentals right and using coding languages as a tool vs marrying yourself to just one language/ syntax
Do not try to spread too thin and find your niche/ area of expertise
I write about many of these things and even more in my blog.
What's your favorite thing about your job?
The favorite part of my role for me is being able to work with, communicate and collaborate with amazing people over the entire organization throughout the day. This can range to thinking on a problem to find a solution to being available to support a direct report when they need help.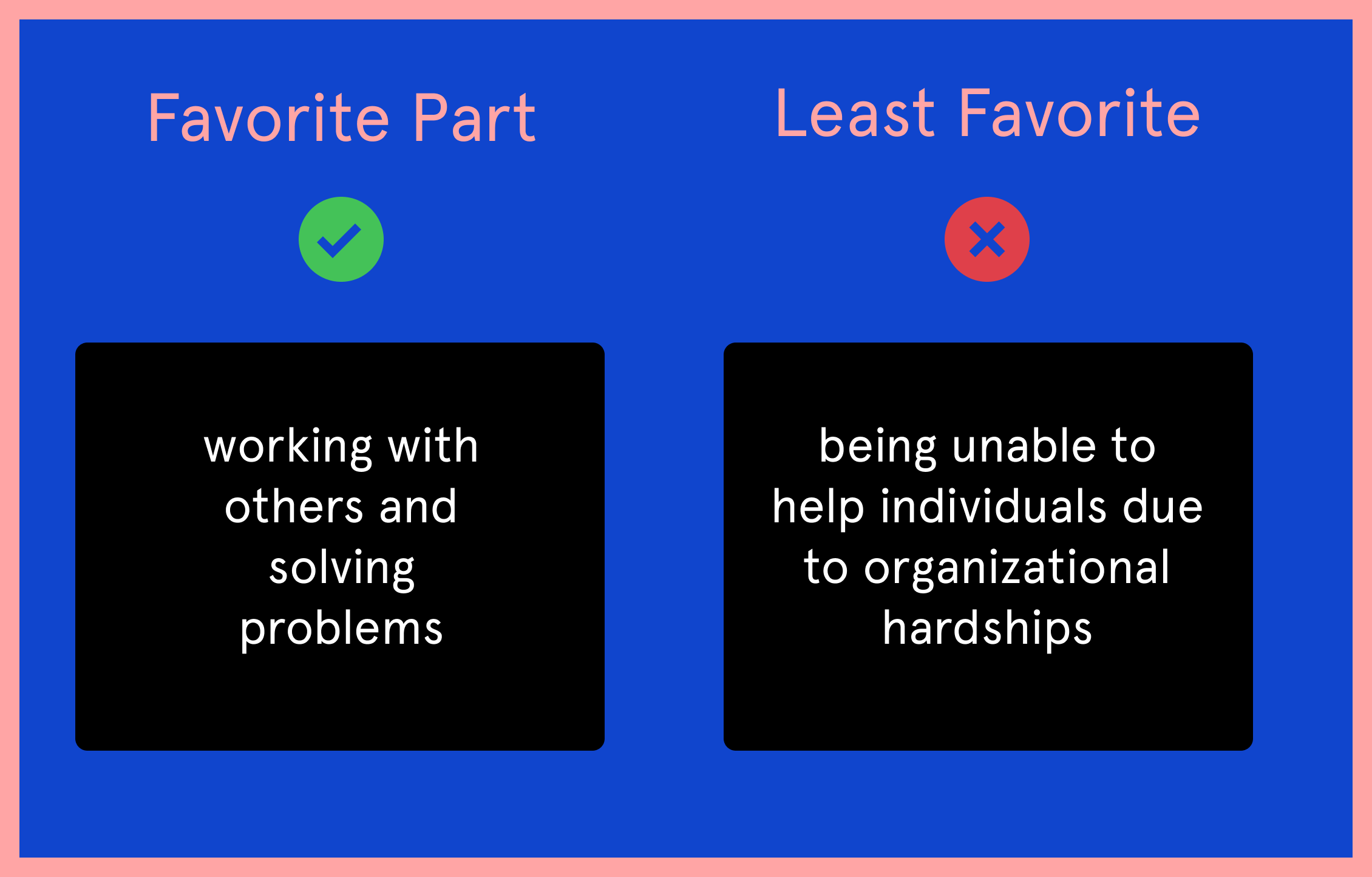 I get to learn so much from these interactions and it helps me to continuously grow as a better leader and better human.
What's your least favorite thing?
The least favorite thing of my role would be those very rare times that I cannot help a situation or an individual due to organizational or industry hardships. As much as you would like to keep everyone happy, motivated and committed, at times there are goodbyes whether personal or professional which are tough to process.
Building relationships and maintaining trust is hard so any factor that could potentially impact that equation is not the best moment being in a managerial position.
I noticed you have experience with the public speaking organization Toastmasters. How has that impacted your career?
Excellent question! It has and continues to have a profound impact in my ability to thrive and perform not only as an engineering leader but also as a manager.
Back when I was an IC, I lacked the confidence or motivation to speak about my work or the code that I had recently pushed out to an audience, let alone to an entire organization or in the tech community. When I realized how much of a gap this is, having engineering talent not connecting with key stakeholders or even the customers, I wanted to course correct. An opportunity presented itself with my then company to bring the wonderful framework of Toastmasters to the team.
I took it as a personal mission to push myself to get better at and the best way was to be a part of the founding team itself so I could keep myself honest and accountable. It is now that I realize how valuable it is not only for me but numerous other folks I speak to.
Public speaking gives you:
An ability to practice storytelling
An ability to share technical work in a non-technical fashion
An ability to connect with the community rather than be heads down 100%
An ability to be vulnerable by sharing your experience and past struggles
There are many people facing the same challenges within our company. When you speak in a meeting or present to a group, you will be amazed to see how much it resonates with someone or how thankful they would be that you shared your learnings or simply were vulnerable to state that you went through a particular learning experience.